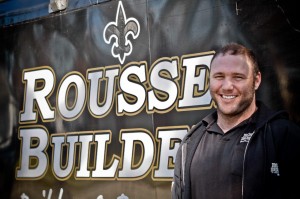 Welcome to the newly designed Roussel Builders' website, in an effort to showcase our work. The goal was to allow potential clients an opportunity to see past projects and provide a clear visual of the professional custom work Roussel Builders offers.
We appreciate all of our customers and will do everything possible to meet your expectations throughout the process of renovating your home, as well as after. Customer service and customer satisfaction are top priorities at Roussel Builders. This means owning a home you'll be proud of; a home that will be so well-designed that you'll want to pass it on to future generations to come.
While an effort was made to include various options, the possibilities are unlimited. Please take a moment to visit our various galleries and feel free to contact us at any time.
We hope to see you soon.